Orders and information
+420 603 845 020
+420 733 531 092
objednavky@sapro.cz
Monday - Friday
8:00 - 15:30
Motor DIGIPOWER SG2100A Moteck
Your price exc. VAT
57.50 EUR
Recycling contribution
0.13 EUR , VAT:  21%  (Všechna doposud nezařazená IT zařízení nad 10 g do)
Your price  with RF*
57.63 EUR
Your price inc. VAT
69.74 EUR
Warranty enduser
24 Month
Satelitní motor DIGIPOWER SG-2100A Moteck
ORIGINAL HIGH QUALITY verze Made in Taiwan

DiSEqc 1.2 , DC 13/18 V, max. 350 mA

tyto motory se vyrábějí ve dvou verzích , rozdíly:
Made in Taivan = kovové převody , vyšší preciznost provedení ,nižší rozběhový proud , nižší hlučnost
Made in China := plastové provedení převodů , větší odběr při rozjezdu , větší hlučnost
Hlavní parametry:
Speciální využití pro přijímače s DiSEqC 1.2

Všechno ovládání jen po koaxiálním kabelu

Délka trubky pro uchycení antény 18 cm, průměr 55 mm

Azimut - úhel otáčení 75° EAST ~ 75° WEST (150°) nastavitelné

Elevace - úhel 10°~75° Input / Output Voltage 13 / 18 VDC

Proudový odběr 50 mA (Standby), 200 mA (Normal), 350 mA (Max.)

Rychlost otáčení 1.9°/sec (at 13V) ; 2.5 °/ sec (at 18V)

Počet satelitních pozic 60

Funkce Go To X

Kompaktní provedení

Regulovatelný limit otáčení
Jednoduché nastavení pomocí LED indikátoru

Ruční tlačítko EAST / WEST

Pro paraboly do 120 cm
Návod na instalaci motoru :
http://www.parabola.cz/abc/mot_sg2100_instal/
Find better price on net?
Send info about this product to friend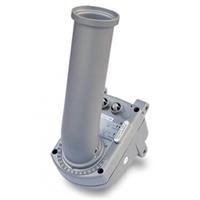 Satelitní motor BigSat SG2100BS DiSEqC 1.2, 1.3 Profesionální výrobek firmy MOTECK. Výrobcem je doporučován pro všechny typy offsetové parabolické antény do 120cm. </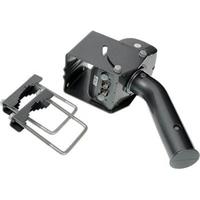 Nová generace velmi oblíbeného natáčecího zařízení. Podporuje příkazy DiSEqC 1.2, USALS.