Orders and information
+420 603 845 020
+420 733 531 092
objednavky@sapro.cz
Monday - Friday
8:00 - 15:30
DI-WAY IRD-265HD IRDETO H.265 SKYLINK READY, Freesat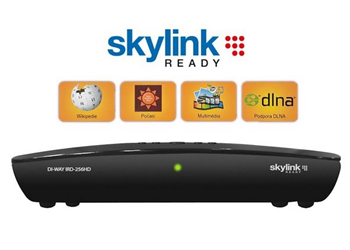 1. Lampa s magnetem do dílny DPM, červená...
hook
Your price exc. VAT
60.84 EUR
Recycling contribution
0.31 EUR , VAT:  21%  (Satelitní, DVB, kabelové a televizní přijímače, se)
Your price  with RF*
61.15 EUR
Your price inc. VAT
73.99 EUR
Warranty enduser
30 Month
DI-WAY IRD-265HD HEVC H.265 IRDETO DVB-S2 SKYLINK READY , Freesat
Dárek ke každému boxu : kvalitní Lampa s magnetem do dílny DPM za 1 Kč ( tato nabídka platí do odvolání)
Akce pro boxy nakoupené od 28.7.2021 prodoužená záruka - 30měsíců
Připraveno pro budoucnost . Nový Kodek H.265 HEVC !
Nový firmware z 02.2021 verze L20 pro DI-WAY IRD-265 Skylink ready (HD-BOX IRD-265)
Dle poledních specifikací včetně Freesat 23,5E i 0,8W a odstraňující nestabilitu na BBC world Rádio
https://sapro.cz/ke-stazeni/category/5-di-way-di-box?start=20
Zaostřeno na kvalitu obrazu !
Součásti balení je HDMI kabel.

Produktová prezentace: https://di-way.cz/di-way-ird-265/

První satelitní přijímač DVB-S2 Irdeto Skylink Ready vybavený novým kodekem HEVC H.265 !

Nová generace satelitního přijímače DVB-S/S2 Full HDTV, vybaveného nejnovějším kodekem
SKYLINK Ready IRDETO
Vybaven nejnovějším čipsetem od renomovaného světového výrobce Mstar
Auto FastScan
OTA ready
Home TP auto
Full HD 1080P / 1080I/720P /
Procesor Mstar 2000 DMIPS
RAM DDR3 256 MB
Jednoduchá obsluha
Ergonomický dálkový ovládač
HDMI 1.4A, CEC
USB 2.0 PVR Ready
Ethernet RJ45 10/100 LAN
SPDIF optical digitální optický výstup
2x LED
AV out RCA Stereo
Napájení AC 100-250 V, 50/60 Hz, 12 V/1,5 A monost
Internet Application, Počasí, Wikipedie, DLNA
HDMI CEC control
Media player, podporuje běžné typy A/V souborů, fotografie, obrázky, ....


Balení obsahuje:
- přijímač DI-WAY IRD-265HD
- dálkové ovládání
- napájecí zdroj 12 V/ 1,5 A
- kabel HDMI ,
- návod k obsluze
Kabel SCART (OUT) - 3CINCH RCA (IN) určený pro DI-WAY 265 naleznete pod kódem: 370966
Recenze na www.Parabola.cz http://www.parabola.cz/clanky/5934/di-way-ird-265hd-prvni-skylink-ready-prijimac-s-hevc/

Něco o H.265 HEVC
H.265 / HEVC – kodek, ktorý bude vládnuť svetu?
Skylink ready certifikát

Product manager:
Lubomír Proboszcz,  +420 591 008 312,  +420603521540,  LP@sapro.cz
Product websites:
Find better price on net?
Send info about this product to friend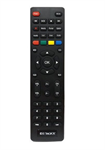 Dálkový ovládač DI-WAY IRD-265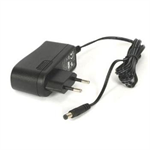 Napájecí zdroj k DI-WAY IRD-265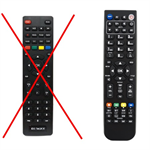 Naprogramovaná náhrada dálkového ovladače pro přístroje DI-WAY IRD-265 a HD-BOX HS-265 - dodáváme bez baterií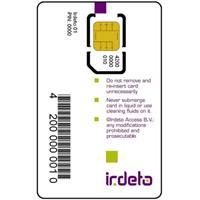 Karta Standard HD Irdeto M7 na neurčito - "NOVÁ" - funguje pouze v přijímačích IRDETO !
Max quantity: 1
Advantegeous price 
10.48 EUR